How Can IT Professionals Provide the Best Remote Support?
Most companies would falter without their IT support team in the technological age. The thing is that technology advances every day, and it shows no signs of slowing down anytime soon—if ever. These two truths prove the need for an effective team of IT professionals that are ready to equip new hires with the latest software and problem-solving skills. Granted, we used to lean on in-person assistance when most employees spent their days in the office. But, things have changed significantly over the past few years.
While plenty of companies had their employees return to the office full-time, others maintained the remote/hybrid work model. This is also true for their IT teams. Some organizations realized how much more efficient a group of remote IT professionals are when they leverage screen-sharing capabilities. The transition to remote/hybrid work streamlined many processes around the office. Let's unpack the benefits of remote assistance and how embracing it can strengthen your IT help desk.
Faster Resolution For Any Problems
To succeed in today's fast-paced climate, businesses must react, respond, and solve issues the moment they arise. Unparalleled speed separates remote IT solutions from past methods. Rapid response capabilities allow employees—wherever they are in the world—to contact the help desk and remedy their technical issues quickly and easily.
Remote systems allow IT professionals to solve issues and close tickets significantly faster. Faster resolution times lead to increased productivity, thus lifting the whole company. Remote teams are often quicker than on-site support due to a wide range of communicative options like phone, portal, live chat, and email.
With the right software, remote teams can contact other available agents to assist with a problem rather than rigidly relying on one team member to resolve the issue, and take control of the caller's screen to troubleshoot themselves, rather than instructing users how to do so and hoping for the best.
The Case of OTTP
Before the Covid-19 pandemic, the Ontario Teachers' Pension Plan (OTTP), a Toronto-based company with offices in several different countries, provided IT support to its users around the world. However, a system of disconnected applications limited their operations, making it difficult to access a remote instructor's computer and provide support. Needless to say, IT professionals were already encountering challenges. It should come as little surprise that the pandemic has not only exacerbated—but added to—this laundry list of roadblocks.
OTTP employees must now provide customer assistance from their homes, adding an extra layer to an already-complicated system. Their existing support tools required a complex system of steps just to get someone on a call and grant access to the support team. OTTP needed a secure, streamlined system for logging into remote devices to provide support. They also desired the ability to reboot a machine without losing connection as it worked to come back online. OTTP found what they were looking for when they partnered with ScreenMeet.
In the past, IT professionals at OTTP had to bounce users back and forth, relaying the dreaded "the next agent will contact you shortly". With ScreenMeet, OTTP agents can easily connect users to the next support agent without hanging up. They can even join the call themselves to provide the best assistance possible.
The result? OTTP increased its first call resolution rate and decreased its case reopen rates and overall handling times while saving significant operational expenses each year. They even decreased new hire set-up time by 50% and saw an overall increase in ServiceNow ticket utilization and logging—largely thanks to ScreenMeet. Watch a 2 min case study testimonial here.
The Convenience of Unattended IT Support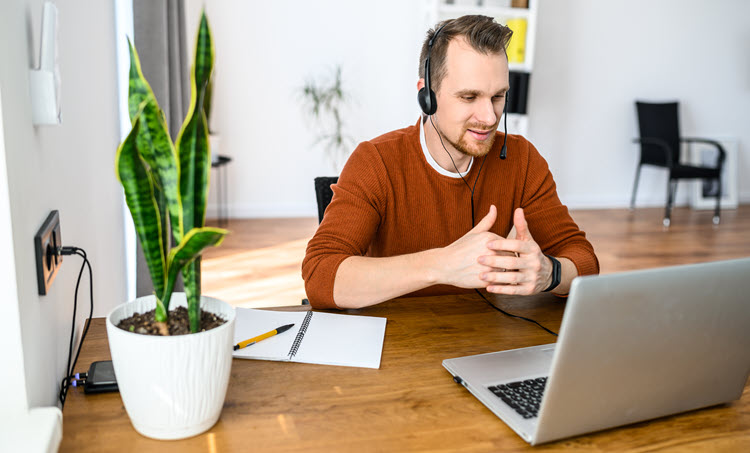 What happens when IT professionals must connect to a remote device, but nobody is on the other side? This is where unattended remote support comes into play. It allows agents to connect with remote servers in the Network Operating Center (NOC) and end-user devices after hours.
Unattended remote access allows your help desk to perform IT tasks without the traditional hurdles of time zones and physical location. This promotes around-the-clock support and lets the help desk install software updates outside of business hours.
Because IT teams can access these devices after hours, they don't need to waste time during the day with large security patches and updates. Imagine if, on a busy Tuesday morning, you lost an hour of uptime due to a new security patch. If you were leveraging unattended remote access, your IT team could have installed that update Monday night.
Cue Beam. Beam is ScreenMeet's industry-leading solution for unattended IT support. It allows IT professionals to connect to a remote device without an end user being present behind that device. Once the Beam client is installed, that remote device gets assigned to a Beam Group, allowing you to determine who has access.
After evaluating tools presented by several companies, ServiceNow replaced their legacy remote support tool and partnered with ScreenMeet for what they called a "cockpit view" of their services. Everything is right there in front of them, including unattended IT support with ScreenMeet seamlessly integrated with ServiceNow ITSM.
Furthermore, the Tanium + ScreenMeet partnership allows for unattended remote desktop access without having to pay more down the line. Other vendors require additional, centralized infrastructure for unattended capabilities to function correctly.
Cloud Access With Wake on LAN
Aside from unattended access, companies can leverage Wake on LAN capabilities to prevent sleep settings from interfering with software and security updates. Wake on LAN (WOL) allows your IT professionals to awaken sleeping machines to perform on-demand patches and updates. WOL can even power up devices that have been shut down for the day.
WOL takes unattended access a step further, allowing you to power up any machine as long as it's connected to the local network. For IT professionals, it will enable quick and easy access to sleeping machines and essential office files. They'll send a 'magic packet'—a small data package sent through different channels—that will then ping the WOL system to activate.
Network admins and remote IT professionals can use WOL to access and use a computer that's stationed anywhere in the world. With the right software solutions, your help desk can leverage WOL as the perfect substitute for being in the office.
Equip Your IT Help Desk With The Right Tools
With the right tools, your team of IT professionals can be omnipresent and therefore able to help remote employees anywhere, any time. Unattended access software paired with WOL capabilities helps your team access and update company devices without sacrificing valuable uptime. Altogether, remote IT systems lead to increased productivity—ultimately boosting your bottom line.
Meanwhile, screen sharing and remote support capabilities prevent your remote employees from losing valuable work hours because of technical issues. Your help desk team can take control and resolve the problem significantly faster than they used to, leading to increased first-call resolution rates and decreased case reopen rates.
All of this is made possible with the right partner for remote IT support—a partner like ScreenMeet. With ScreenMeet, your help desk agents can leverage voice and video chat, screen sharing, and remote desktop functionality to diagnose and solve issues in real-time. They'll onboard employees seamlessly with ScreenMeet applications launched straight from your ITSM platform.
Get in touch with ScreenMeet to learn how remote assistance can elevate your IT professionals, your customer and employee experience, and your bottom line today.