Solutions for Customer Service & Support
Enhance the way you currently communicate and support your customers, to make a digital session feel like they're working with your agents in-person.
If you offer text, chat or voice, ScreenMeet makes it simple to add video calling and screen sharing to facilitate the move from in-person to online interactions. Adding these additional channels increases First Call Resolution, CSAT and NPS across all verticals.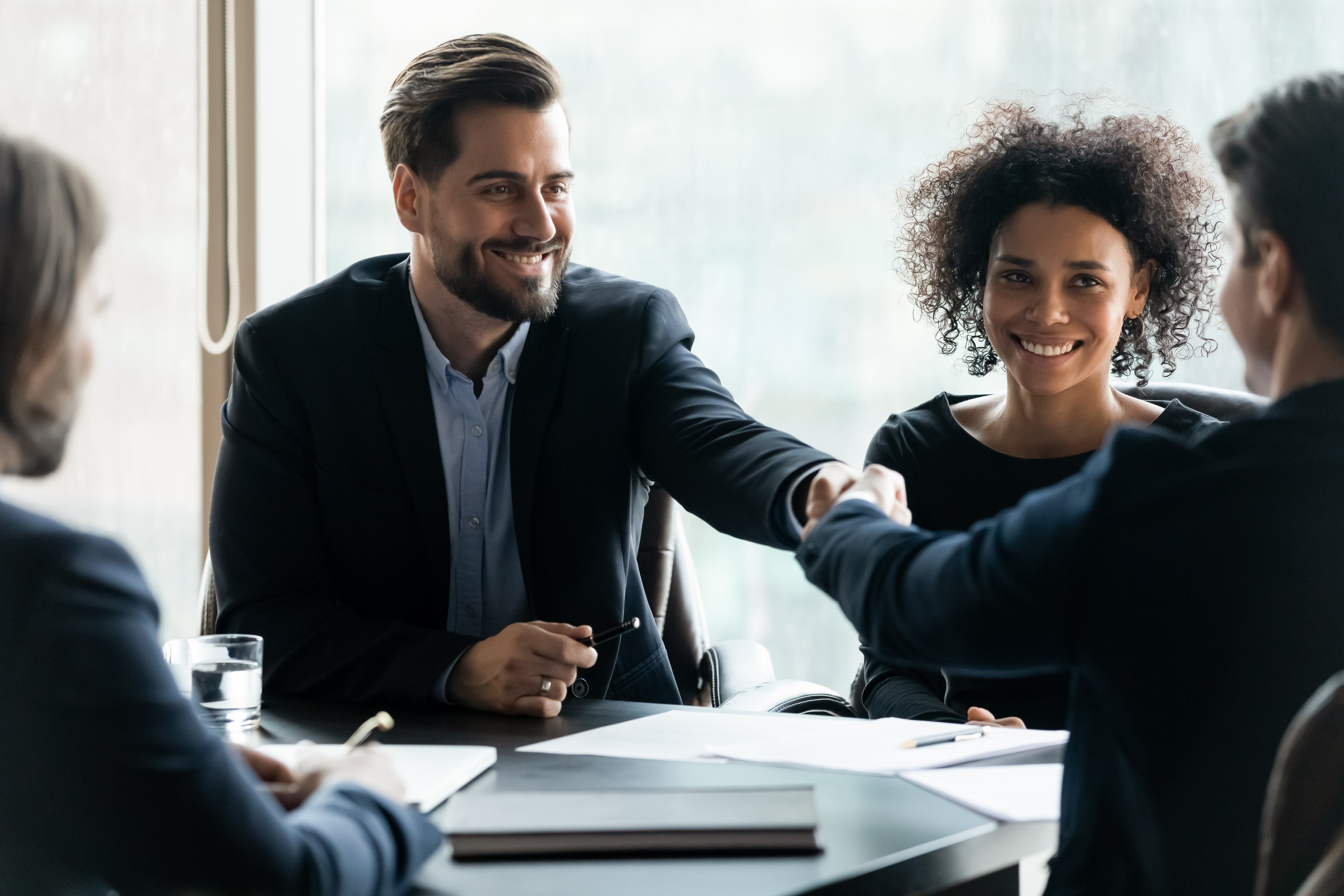 Improve and Extend Customer Service and Support with Digital-First Experiences
By rapidly connecting with customers using the channel that works best for them, you can facilitate the move from in-person to online interactions, accelerate resolution times, and improve the customer experience. There is no need to create additional user accounts or have concerns about where data is being stored. Sessions launch right from your CRM/CSM platform and the session data goes back to your existing system of record.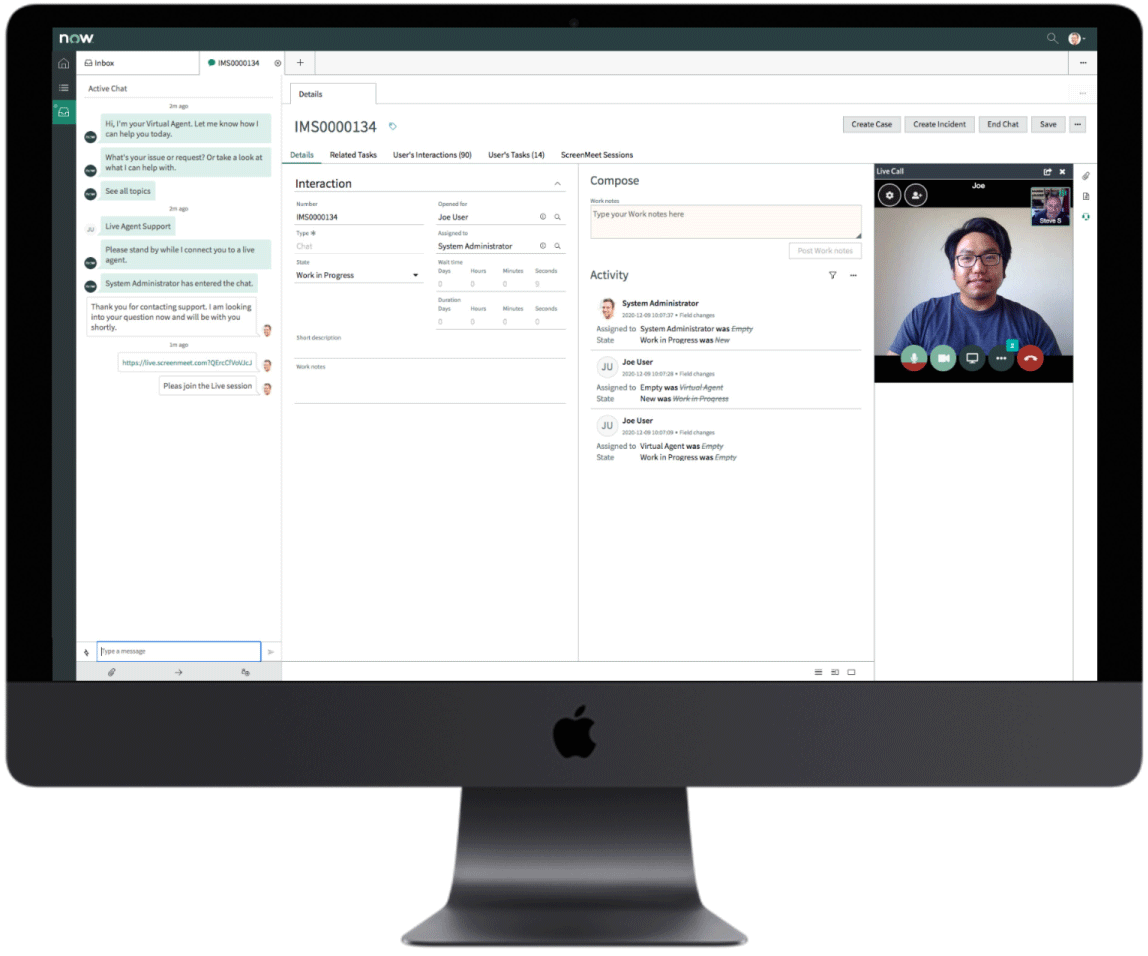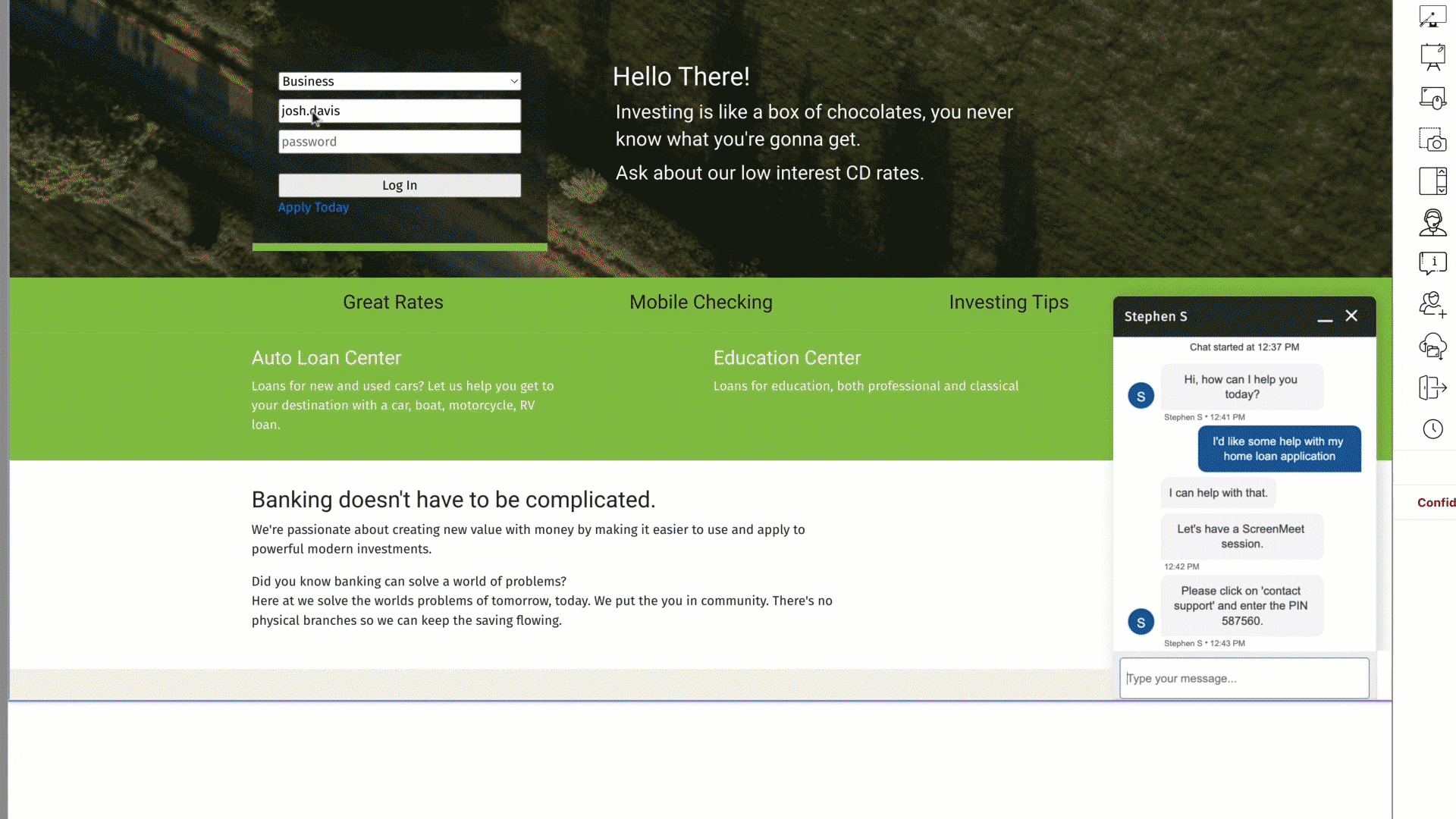 Screen Share and Cobrowse For Website and Mobile App Assistance
Easily switch from basic chat to showing customers where to complete a form or walk through a complicated process with no download. You can push a link through chat, in your app or over the phone. Launched directly from your existing Agent workspace, securely view the customer screen and annotate. Our Cobrowse solution lets you mask sensitive data and remote control the mouse and keyboard if necessary. All of this helps to resolve the customer issue without having to worry about data security or privacy.
Watch ScreenMeet Cobrowse and Live for Salesforce in this short demo video.
Learn more in the "Cobrowsing for Virtual-First Customer Engagement" eBook.
Voice and Video Chat with ScreenMeet Live
Video interaction and collaboration is now an integral part of the provision of service. Whether it's CRM, HCM, or help desk, voice with video interaction drives productivity. ScreenMeet's in-platform integrations turn the data about these interactions into intelligence. Logging the data into the system of record makes it auditable and reportable. This helps the enterprise to track and deliver on the KPIs around the business case to support the service being provided.
See how video can transform how you collaborate with your customers in the eBook "Trends in Real-Time Customer Engagement - The Evolution of Video".
Key Benefits of ScreenMeet for Customer Service & Support:
Use Screen Share, Cobrowse or Live in any combination to support customers in the way they want to work with your agents.
Delivered as a seamless extension of your existing CRM, CSM or HCM platform.
Fully secure. All account credentials and data use your existing platform.
Increase first call resolution for happier agents and happier customers.
Testimonials
Screen sharing is a critical capability to help our customers in this digital-first world. With ScreenMeet's integration with Service Cloud, it also makes it seamless to use for our support engineers.
Jim Roth, EVP Customer Support
Salesforce
ScreenMeet was such an easy solution to integrate into our existing processes and was a positive decision that we made in our customer experience journey.
Aaron Abb, Senior Director of Customer Support
NAVEX
ScreenMeet has been easy to implement, and it's received a 4.75 from an engineer satisfaction standpoint where they really do love it because it just works. And that's huge.
ScreenMeet is a prime example of the innovative technology partners we use to further enhance our easy and expert customer experience.
Jim Roth, EVP Customer Support
Salesforce
We also saw a 35% increase in first call resolution. When you can see what your customers are seeing, you don't need to describe it. It's so much easier to resolve.
With the ScreenMeet integration, our agents can start and end screen share sessions without leaving Salesforce to log the data somewhere else. Now, our customer information is all in one system and can be accessed at the drop of a hat as we take care of our customers.
With ScreenMeet we're measuring resolution time in minutes, not days.
When you can actually show and share screens with somebody, you're really able to teach them. And so, customers really value that learning about our platform and our products.
ScreenMeet is an extension of the Salesforce platform, and that is huge from an ongoing, maintenance of integrations perspective. It's another unicorn we've all been chasing for a long time in customer services: the single pane of glass for the agent.
Improve Customer Satisfaction with One-on-One Interactions
Transform online support experiences with ScreenMeet.