Solutions For Sales
Commerce today is experiencing a significant shift from retail stores and offices, to online. Whether your customer needs to hire a service like tax preparation, or they want to check out what's new at their favorite clothing store, allow your customer to experience real-time digital service and sales with assistance from ScreenMeet.
Delivered as a seamless extension of your CRM or contact center solution, ScreenMeet makes it easy for you to work with your customers the way they want, securely and quickly.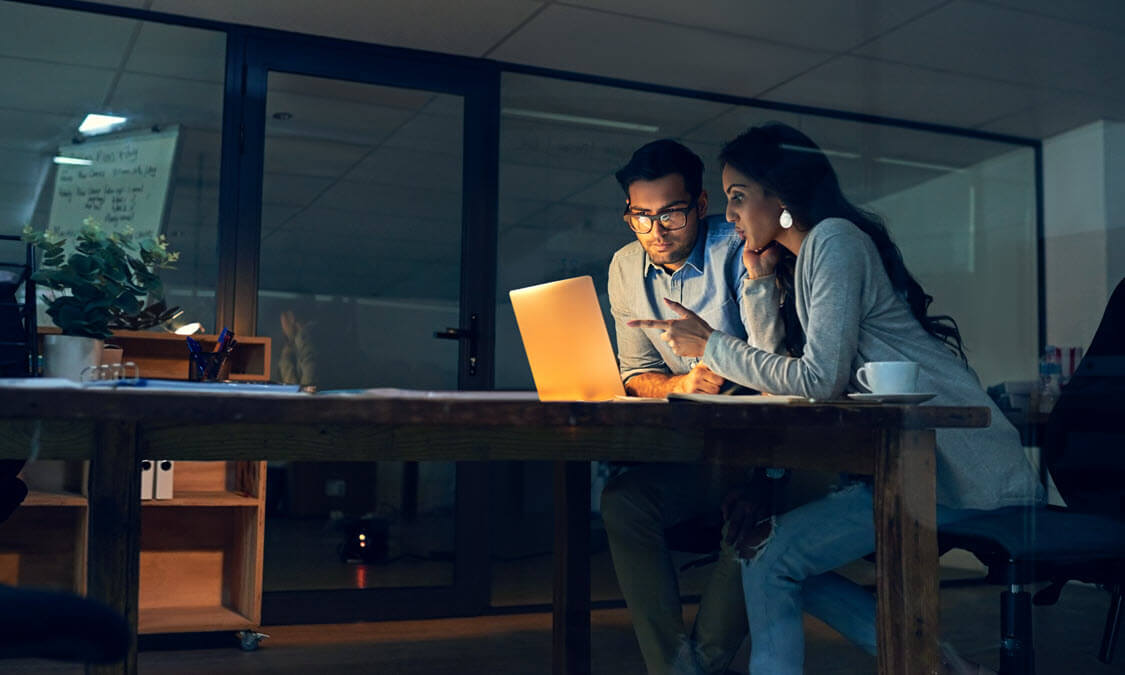 Improve Online Sales Support with ScreenMeet
Does your customer need help to select a product or walk through a complicated check-out process? ScreenMeet Cobrowse makes it easy to provide real-time assistance from your web site or mobile app.
Need to add video chat and video selling? Use ScreenMeet Live on mobile for a no download virtual shopping solution.
Our customers are finding unique ways with ScreenMeet tools to stand out from their competitors, maintaining the excellent customer service they are known for, and keeping customers safe and happy within the comfort of their home. Provide your customers with white-glove virtual service, and since the interactions are securely captured and logged within the CRM, they are easy to reference the next time they need assistance.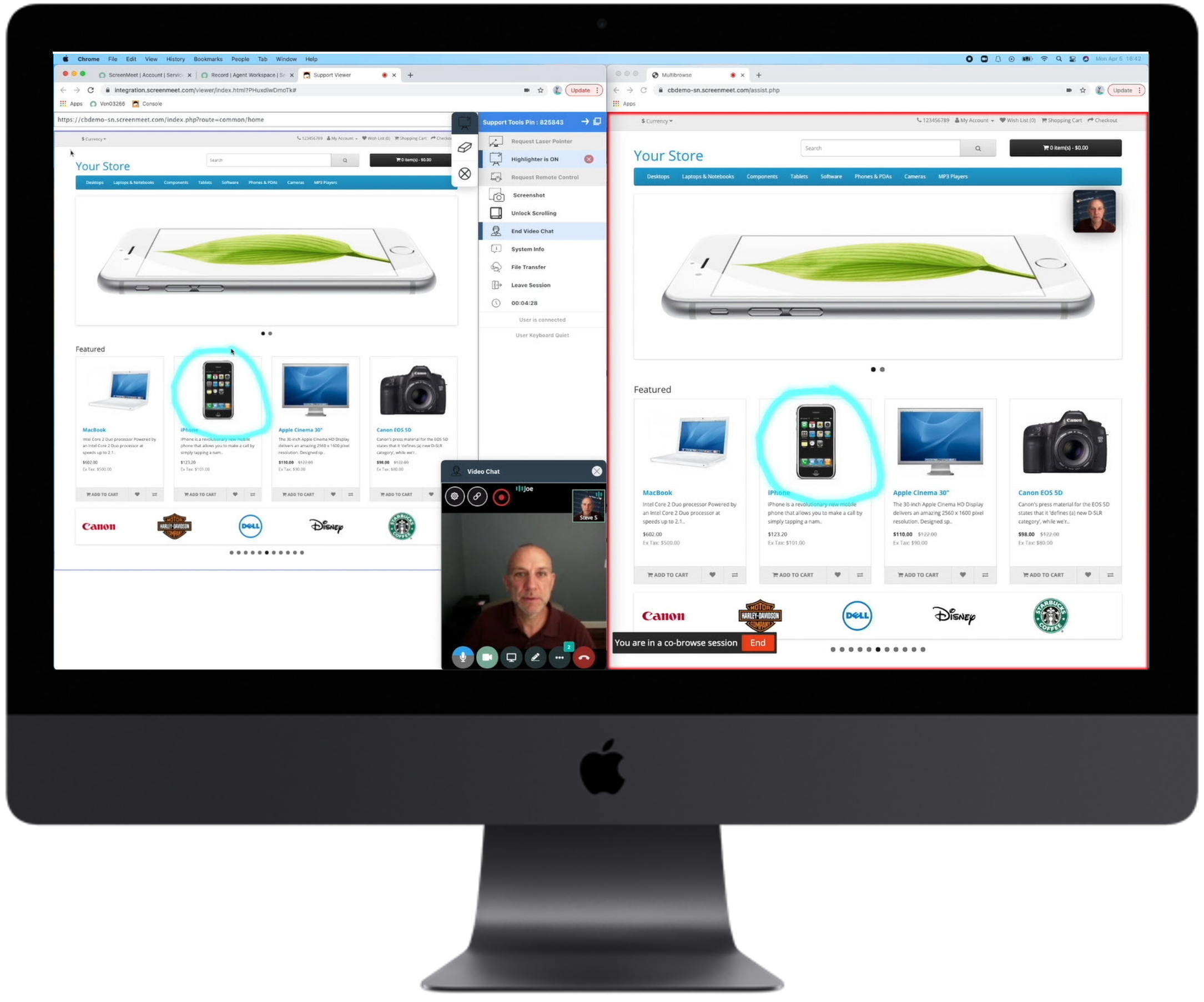 Key Benefits of ScreenMeet for Customer Sales:
ScreenMeet customers have experienced the numerous benefits of incorporating
Cobrowse and Live into their online sales processes, including:
Online retail store seeing a 30% increase in AOV when using ScreenMeet Cobrowse with online sales
Tax preparation service improves customer interactions with 20% of all chats pushed to cobrowsing and live video.
National electronics retailer leverages LIVE video to deliver in-store experience for customers who are socially distancing, driving increase in e-commerce conversions.
Testimonials
ScreenMeet functions great - it's simple and easy for our agents to use. It has taken a process that required agents to have multiple browser tabs or programs open and reduced it to just a single interface (Salesforce).
Kathryn Mauck, Project Manager,
Global Support Operations at OpenTable
We also saw a 35% increase in first call resolution. When you can see what your customers are seeing, you don't need to describe it. It's so much easier to resolve.
With ScreenMeet's capabilities, Zenni is now literally on the same page as our customers.
Jeff Huang, Director
Global Customer Success Operations
ScreenMeet is an extension of the Salesforce platform, and that is huge from an ongoing, maintenance of integrations perspective. It's another unicorn we've all been chasing for a long time in customer services: the single pane of glass for the agent.
With the ScreenMeet integration, our agents can start and end screen share sessions without leaving Salesforce to log the data somewhere else. Now, our customer information is all in one system and can be accessed at the drop of a hat as we take care of our customers.
Kathryn Mauck, Project Manager,
Global Support Operations at OpenTable

ScreenMeet has been easy to implement, and it's received a 4.75 from an engineer satisfaction standpoint where they really do love it because it just works. And that's huge.
With ScreenMeet we're measuring resolution time in minutes, not days.
When you can actually show and share screens with somebody, you're really able to teach them. And so, customers really value that learning about our platform and our products.
Create Incredible Online Sales Experiences with ScreenMeet
Increase Average Order Value by providing a 1:1 custom interaction with ScreenMeet.